Send Inquiry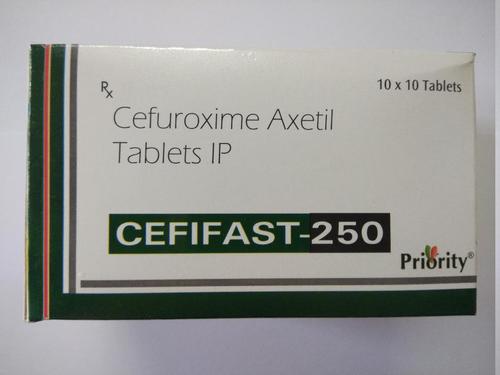 Product Description
Cefuroxime Axetil Tablets are a prescription medication used to treat various bacterial infections. They contain the active ingredient cefuroxime axetil, which belongs to the cephalosporin class of antibiotics. Cefuroxime Axetil Tablets work by interfering with the growth and reproduction of bacteria, helping to eliminate the infection.
FAQ:
Q: What conditions are Cefuroxime Axetil Tablets used to treat?
A: Cefuroxime Axetil Tablets are used to treat a wide range of bacterial infections, including respiratory tract infections (such as bronchitis and pneumonia), skin and soft tissue infections, urinary tract infections, and certain types of sinus infections. Your healthcare provider will determine if Cefuroxime Axetil Tablets are the appropriate treatment for your specific infection.
Q: How should I take Cefuroxime Axetil Tablets?
A: Cefuroxime Axetil Tablets should be taken exactly as prescribed by your healthcare provider. It is important to follow the recommended dosage and complete the full course of treatment, even if your symptoms improve. The tablets are usually taken orally with food to enhance absorption. Swallow the tablets whole with a full glass of water.
Q: What are the possible side effects of Cefuroxime Axetil Tablets?
A: Cefuroxime Axetil Tablets may cause certain side effects. Common side effects include diarrhea, nausea, vomiting, stomach pain, and allergic reactions. It is important to seek medical attention if you experience any severe or persistent side effects, such as severe diarrhea, rash, or difficulty breathing.
Q: Can Cefuroxime Axetil Tablets interact with other medications?
A: Cefuroxime Axetil Tablets may interact with certain medications, including probenecid and blood-thinning medications. It is important to inform your healthcare provider about all the medications, supplements, or herbal products you are taking to avoid potential drug interactions. They can evaluate the compatibility of these medications and make any necessary adjustments to your treatment plan.
Enter Buying Requirement Details
Other Products in 'Antibiotics Tablets' category